Fundraising Hall of Fame
Here at Befrienders Highland we are immensely grateful when any individual or business decides to raise funds for us to be able to support our Mental Health, Carers and Memory Loss Friendships across the Highland.
Here are some of our fantastic fundraisers
Jo Page
Alison Cocker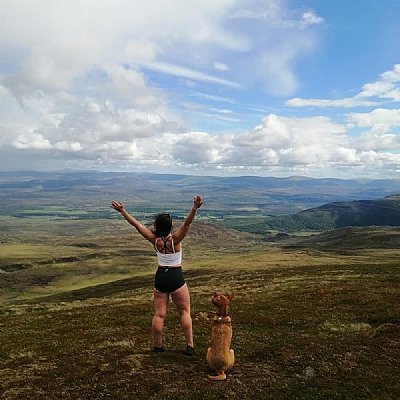 Shane Spence
Shane is also on our Board of Directors at Befrienders Highland. He is riding in the Loch Ness Etape in support of Befrienders Highland! To support Shane go to Shane Spence is fundraising for Befrienders Highland (justgiving.com)

Great news that Shane (our Board Director) and Ian (husband of Jane, another Director) completed the Loch Ness Etape at the weekend in 3 hours and 58 minutes! What a fantastic time gentlemen and another personal challenge achieved!!!

In the process, they have raised a fantastic £356.00 so far in aid of Befrienders Highland. If anyone would like to share this link to encourage any late donations, we would be extremely grateful.
Malcolm Macsween
John Ross
Murray Munro Middleton
Murray completed a charity head shave for Befrienders Highland, raising an amazing £250!
Emily Styles
Emily completed a charity twitch stream for Befrienders Highland, raising an impressive £134!
Corporate Fundraising
Bairds Malt
Bairds Malt raised an amazing £455 walking the equivilant miles to their Pencaitland site for Befrienders Highland.
UHI
UHI raised a fantastic sum of £280 in a charity leg wax supporting Befrienders Highland!
Monteith Solictors
Monteith Solictors recently donated £100 towards supporting Befrienders Highland!
To all our past, present and future fundraisers we are so grateful for all your help, thank you!